40% OFF SELECT COURSES   
SATURDAY 9/2 THRU MIDNIGHT ON 9/4
SAVE BIG FOR THE NEXT 72 HOURS ON:
ANIMAL MASSAGE FOUNDATION LEVEL 
VISIONARY CRANIOSACRAL THERAPY FOR ANIMALS (SEPTEMBER 2023 ONLY)
A CAREER IN ANIMAL MASSAGE OR ACUPRESSURE IS TRULY A LABOR OF LOVE!
USE CODE: LABORDAY at checkout
LEARN ANIMAL ACUPRESSURE THIS SUMMER AND SAVE $500!
SUMMER SCHOOL HAS NEVER BEEN THIS FUN!
ONLY 10 SPOTS AVAILABLE FOR THIS SPECIAL COHORT!
Join NWSAM and Kim Bauer for a Summer Intensive with a SMALLER CLASS SIZE and New Interactive Learning
Enroll by July 4th and be part of a small group of students who will move through the online curriculum together via regular ZOOM meetings with your instructor, Kim Bauer, CAAT,LAMT, SAMT.
Then, September 11th-15th, come as a group for the hands-on training at our Vashon, WA campus.
Save $500 on the package price and complete the entire 200hr program in just under 3 months.
If you have been waiting to take this acclaimed Animal Acupressure Program with internationally-recognized instructor Kim Bauer, the Time is NOW!
NWSAM has partnered with ASIS (Arizona School of Integrative Studies) to offer courses in sunny Arizona.  ASIS is a leader in massage therapy education, with campuses in Mesa, Flagstaff, Tucson and Prescott.
We will offering our 2-day FUNdamentals of Animal Bodywork  course at the Prescott Campus (Aug 26-27)  and at the Flagstaff Campus (Sep 2-3).
Perfect for pet-lovers, horse-owners and career-seekers alike!
And for a limited time, you can get $50 off this exciting 2-day class. Use CODE: ASIS50 when you ENROLL NOW!
Study visceral therapy with Kris De Ceulaer, DVM, Ph.D this spring.
Receive $50 OFF when you use Code VTX50 at check out! Enroll in the Online Visceral Therapy for Animals and choose a 1-day hands-on practical in May (equine or canine).
Visit our Course Catalog to choose your classes today!
Are you interested in studying Animal Acupressure with NWSAM?  Could you use assistance in reaching your goals?
Susan Kaetz was a Licensed Acupuncturist, an NWSAM graduate and an ardent animal lover.  She strongly encouraged NWSAM to pursue offering an animal acupressure course.  When Kim Bauer agreed to develop and teach a program for NWSAM, we established the scholarship program in Susan's honor.  Each year we award several grants of various amounts and one full-ride scholarship to individuals with specific needs or goals for their work.
Please consider filling out the application to be considered for our 2023 grants.
Internationally recognized Animal Communicator Joan Ranquet joins NWSAM for a very special 2-Day workshop on June 11th-12th! Join us on our Vashon Island campus for this in-person conversation.
Spaces are limited and time is running short! Enroll Today and receive $25 off (Regularly $325.00) when you use the Code: DooLittle.
iPoint Touch has been developing online business management software for veterinarians and animal chiropractors for years.  And now, they have teamed up with members of our staff to develop a program for practitioners of acupressure and massage.  We are excited to announce the upcoming release of their modules in 2022.
Soon, you can capture all the tasks associated with client and patient management in one place and maintain and deliver your charting electronically!  The program is robust, well-supported and easy to use.  NWSAM has been searching for a good solution to online charting for many years and we finally feel we have found the perfect answer with iPoint Touch.
Learn more about iPoint Touch in this interview with Carmi Swift, Kim Bauer, Lola Michelin and Kimberly Beer.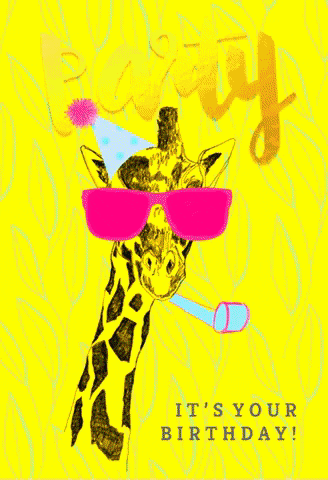 NWSAM Just Turned 20!
We are celebrating in January by rolling back prices on our original courses.  Enroll for our Small Animal Foundation Massage certification or the Large Animal Foundation Massage certification at historic prices!  Save 50% off the 2021 cost. Use Code: ROLLBACK20 at checkout to recieve your discount.
Check out other deals HERE.
NWSAM knows that working with animals is not without risk.  NWSAM is the only school to provide our student's with the best insurance available while you are enrolled.  WE cover the cost and ABMP handles all the details so that you can relax and focus on your studies!  Just one more way that at NWSAM, all student are honored students!
NWSAM  featured on Behind the Scenes with Laurence Fishburne.
Enjoy this snippet from our day of filming on campus.  Watch for the full documentary on your local public television channel.  As seen on Animal Planet.
"The body cannot live without the mind."
MORPHEUS